DIAMANTAIRE EXTRAORDINAIRE
Ilan Portugali, G.G.
GIA Diamonds Graduate
A profound understanding of diamonds and gemstones can only be gained from experience. Ilan Portugali brings a lifetime of knowledge, skill and a sterling reputation to his work as a Diamantaire. His story began in East Africa in 1993. "After military service in the Israeli army, I ended up in Madagascar, where I bought my first parcel of emeralds. It was love at first sight," Portugali says. "I spent a year digging for gems before returning to Israel to study gemology. I was back in Mozambique the following year working as a buyer of rough gemstones."
Portugali immigrated to the U.S. in 1998 to work for a leading diamond dealer before striking out on his own. "I traveled the country building a strong network," Portugali shares. "In 2004 I completed my GIA Graduate Diamonds Certificate, which took me to the next level." Portugali relocated to SoCal in 2008 and began working for Van Cleef & Arpels and, later, Harry Winston as Manager of their Beverly Hills boutique. "For three years, I worked with the most beautiful diamonds and gemstones in the world and began building relationships with high net worth and celebrity clients," Portugali adds, "all of which allowed me to establish my business."
Today, Portugali uses his unmatched expertise and deep connections as he sources only Excellent cut and Rare fancy color diamonds with utmost discretion for his private, A-List private clientele. "This business is all about trust," says Portugali. "I provide only responsibly sourced, conflict-free and fair-traded diamonds. Not only do I source the best diamonds per client's requests from my global network of cutters, but they know their stones' real cost, including my broker fee up front, to keep it simple and transparent. My diamonds are a great investment, a hard asset and a mobile wealth that is thrilling to the eye. I'm a rebel with a cause; that's how diamond trading should be."
Featured in Angeleno magazine's 2018's Power Players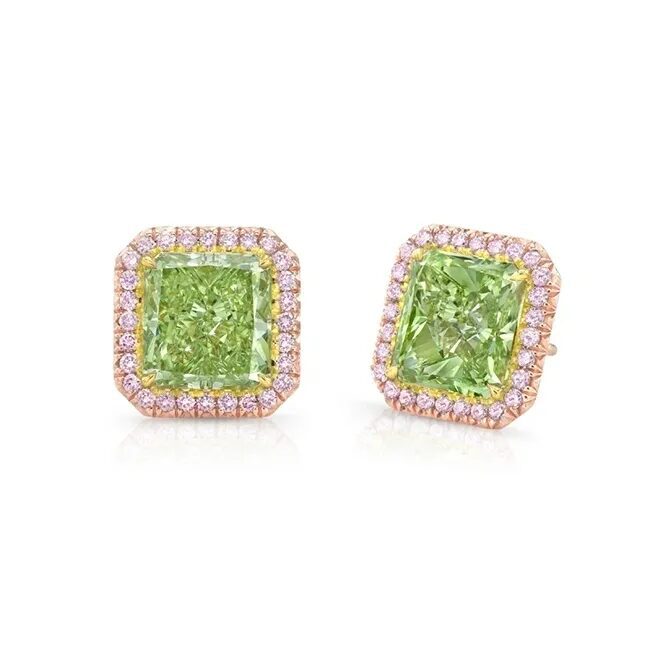 In diamonds, rarity equals value. With diamonds in the normal range, value is based on the absence of color, because colorless diamonds are the rarest. With fancy color diamonds—the ones outside the normal color range—the rarest and most valuable colors are saturated pinks, blues, and greens. In all cases, even very slight color differences can have a big impact on value. Compared to fancy yellows and browns, diamonds with a noticeable hint of any other hue are considerably rare. Even in light tones and weak saturation, as long as they show color in the face-up position, they qualify as fancy colors. Red, green, and blue diamonds with medium to dark tones and moderate saturations are extremely rare.
Diamonds are renowned for their ability to transmit light and sparkle so intensely. We often think of a diamond's cut as shape (round, heart/oval/marquise, pear), but a diamond's cut grade is really about how well a diamond's facets interact with light. Precise artistry and workmanship are required to fashion a stone, so its proportions, symmetry, and polish deliver the magnificent return of light only possible in a diamond. A diamond's cut is crucial to the stone's final beauty and value. And of all the diamond 4Cs, it is the most complex and technically difficult to analyze.